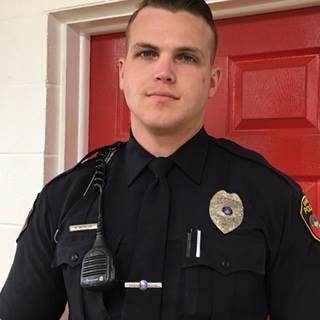 Meet our newest Officers!
Matthew Mistretta (Featured Above)
Officer Mistretta formerly served as a US Marine. He has also worked as a firefighter and an EMT. His wife is also a police officer in another community. Officer Mistretta began serving the City of Bangor on Saturday, April 29.
And
Wyatt Taylor
Officer Taylor graduated from the WMU Police Academy in Fall, 2016. He also works as the JV Football Coach at Bangor Public Schools. "I want to get the youth more involved in the community," Taylor said. Officer Taylor began serving the City of Bangor about three months ago.